PRODUCT INFORMATION
Advantage
CUSTOMER REVIEWS
PRODUCT INFORMATION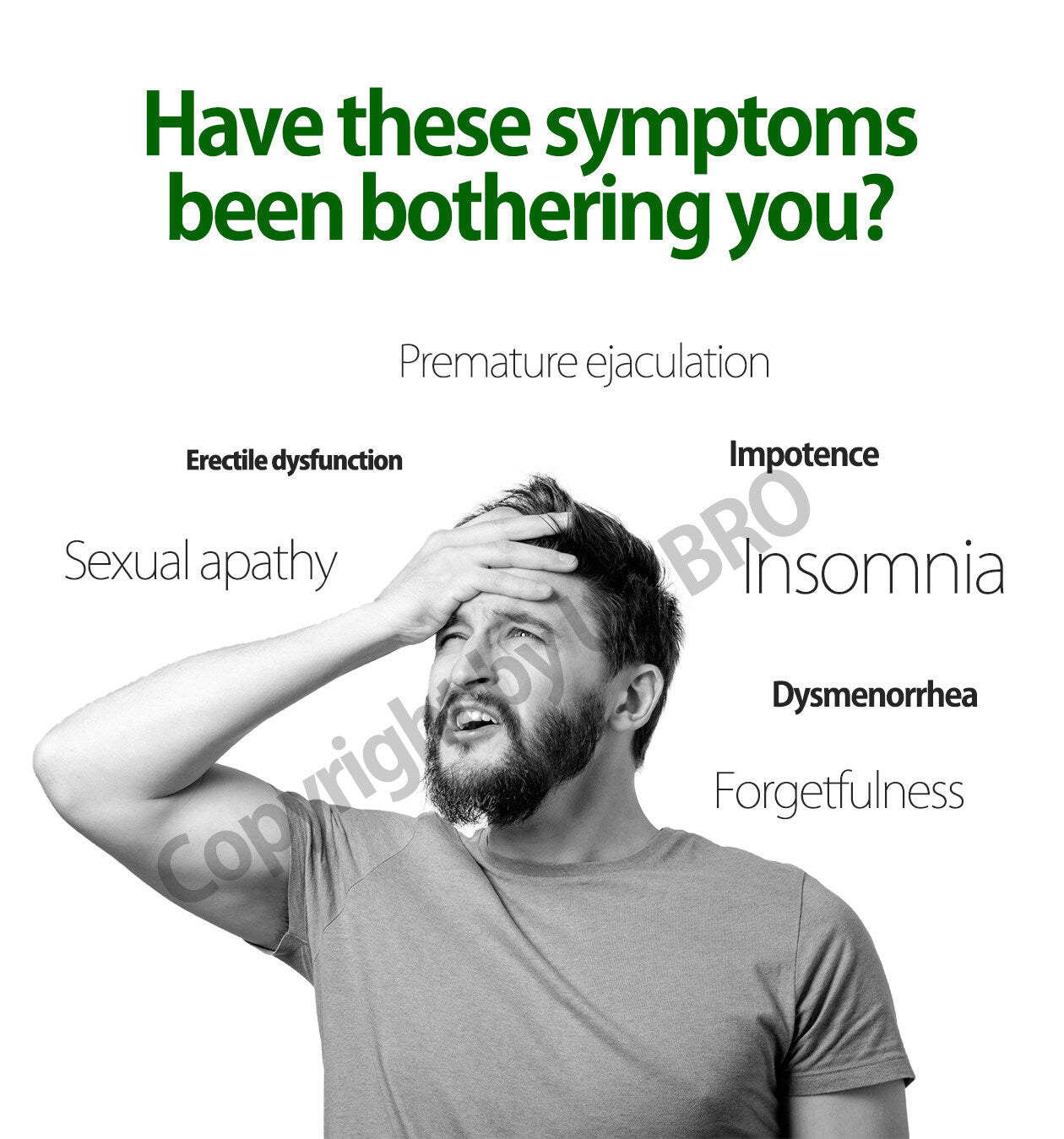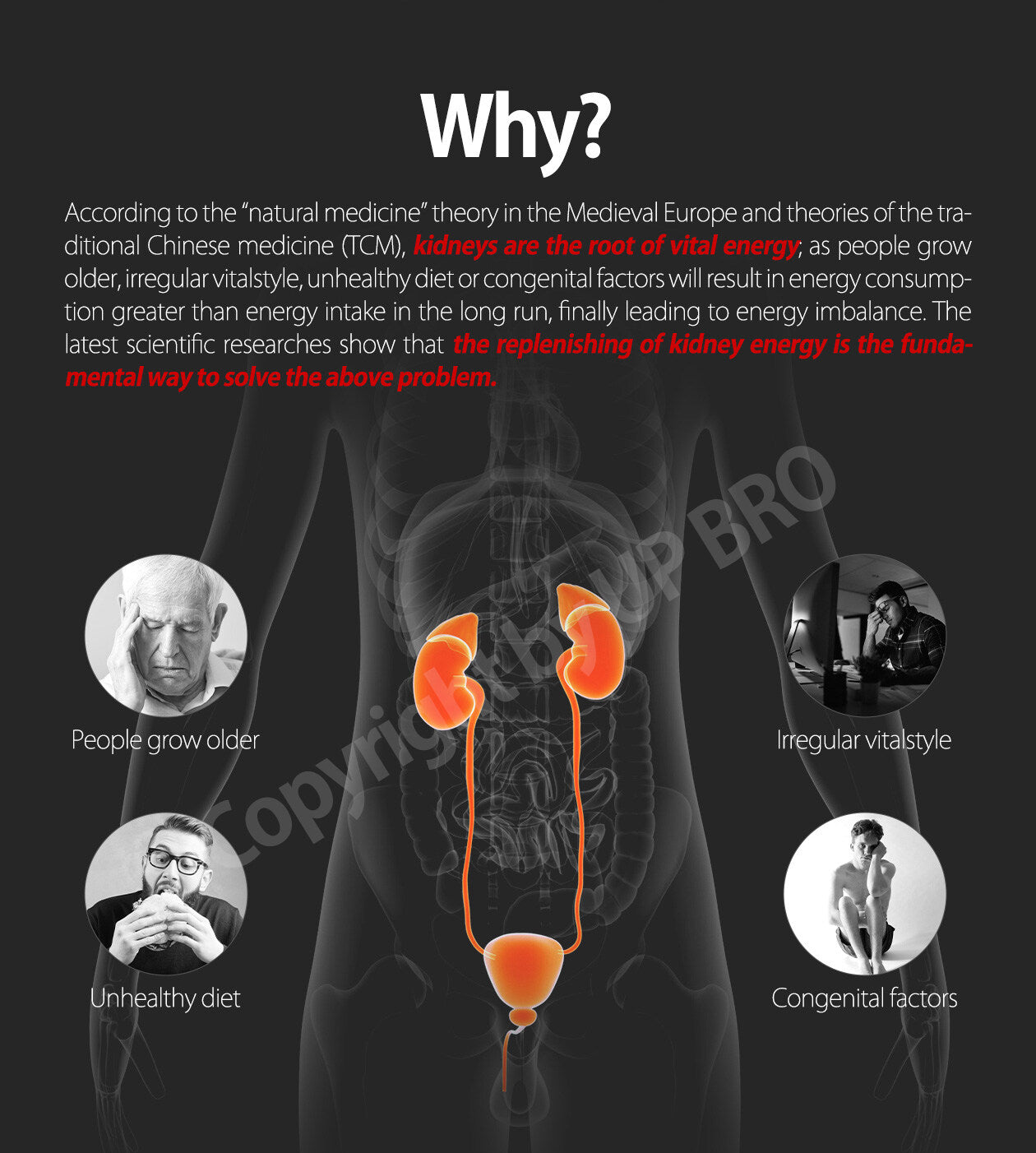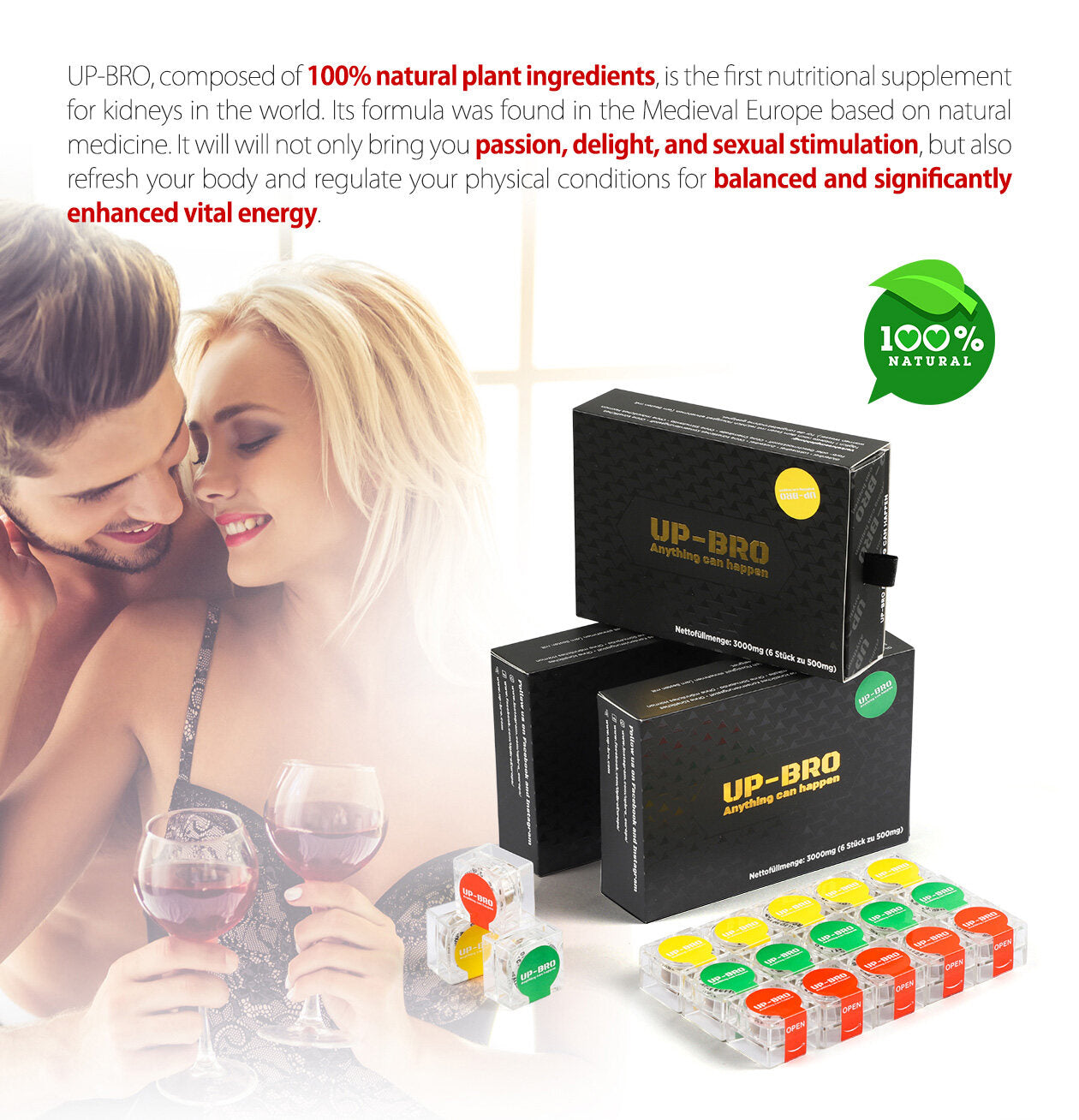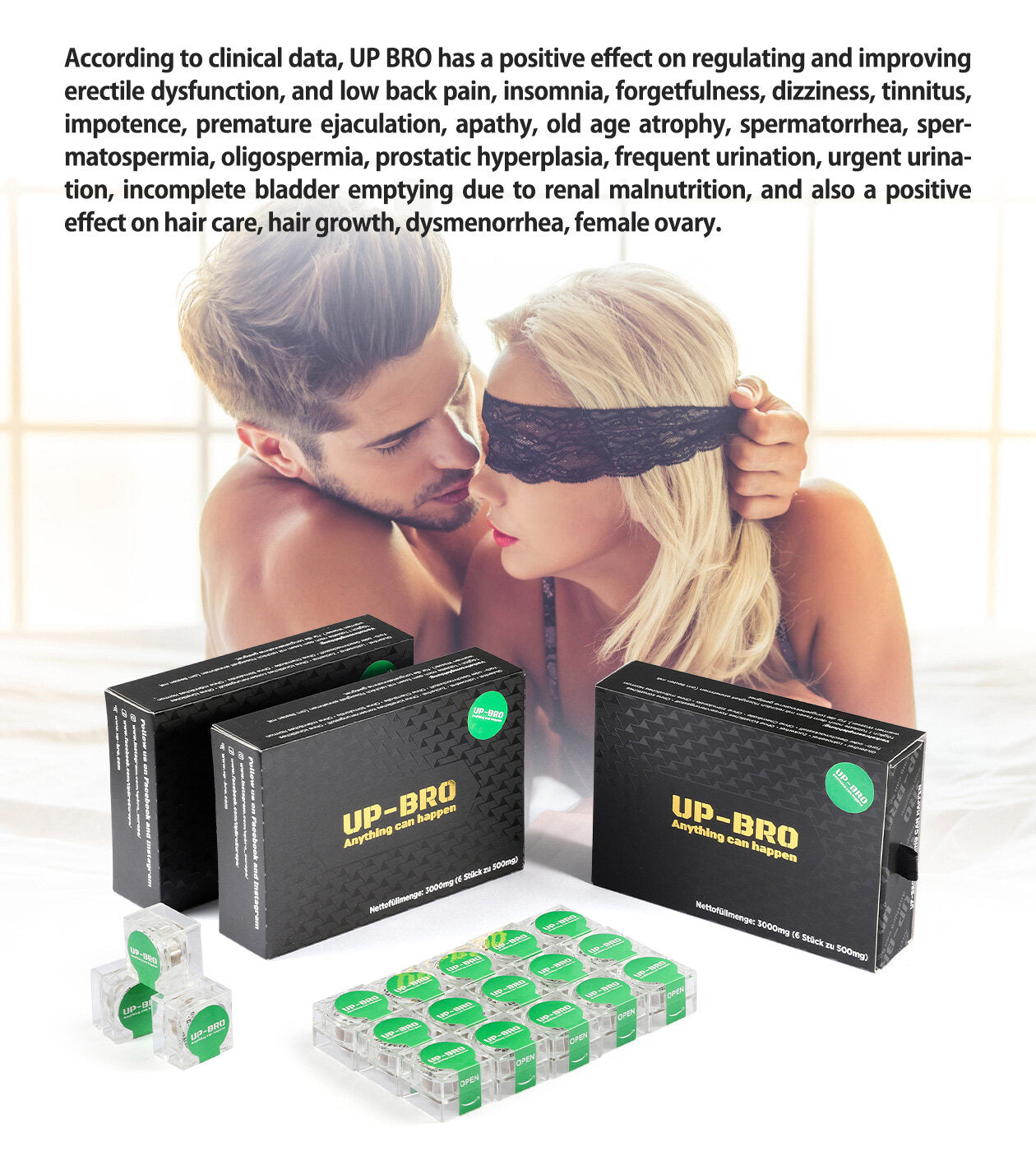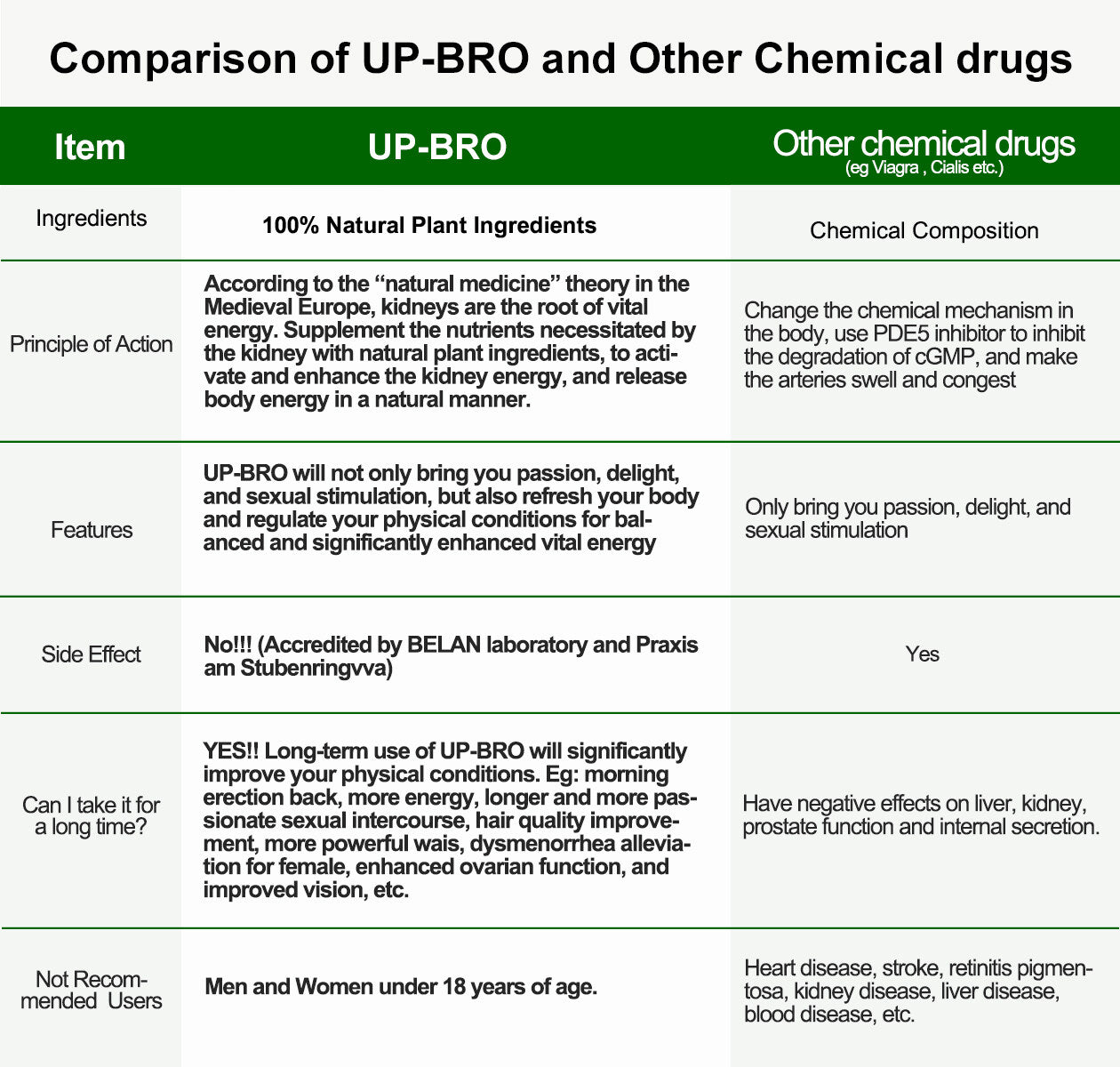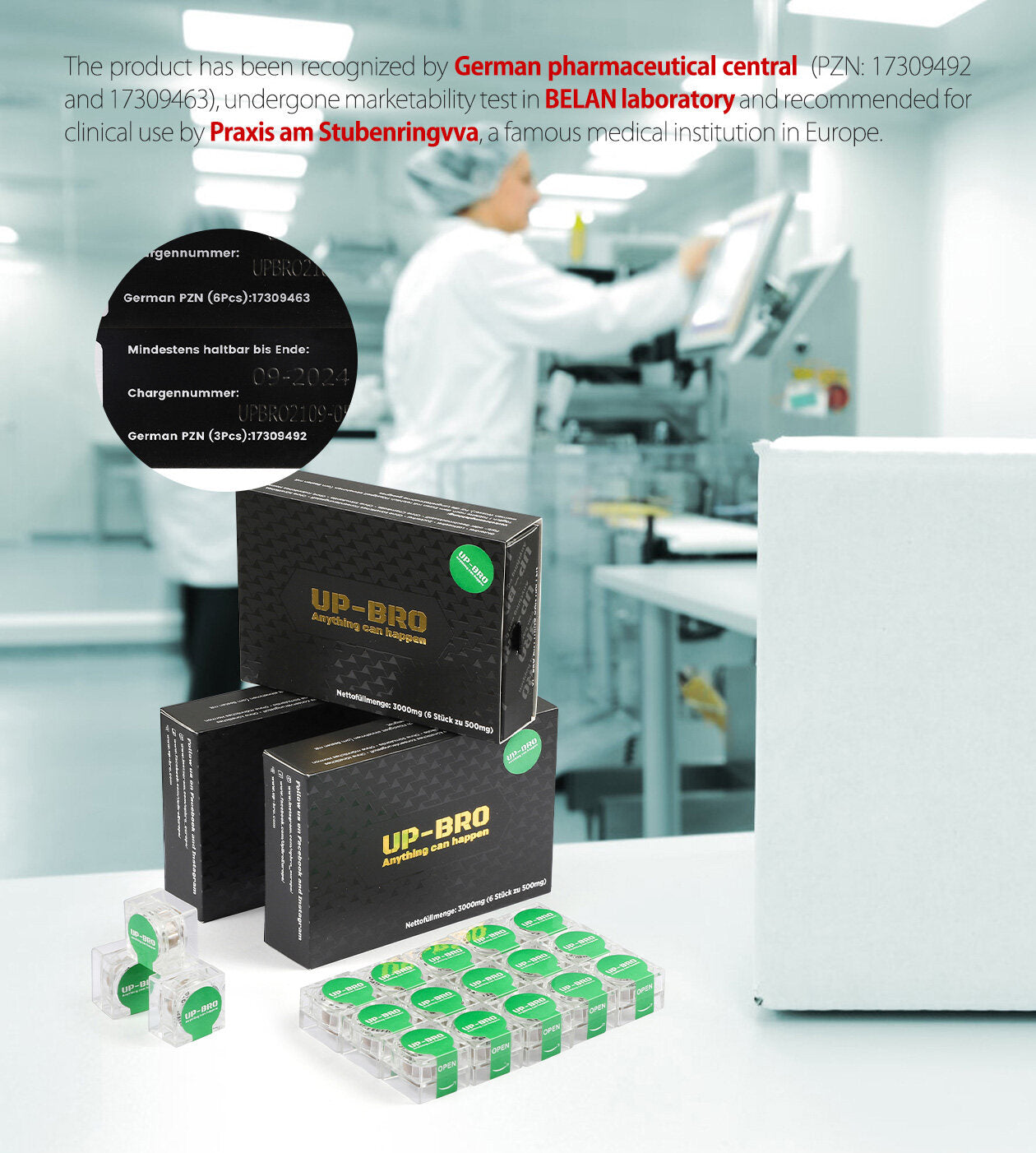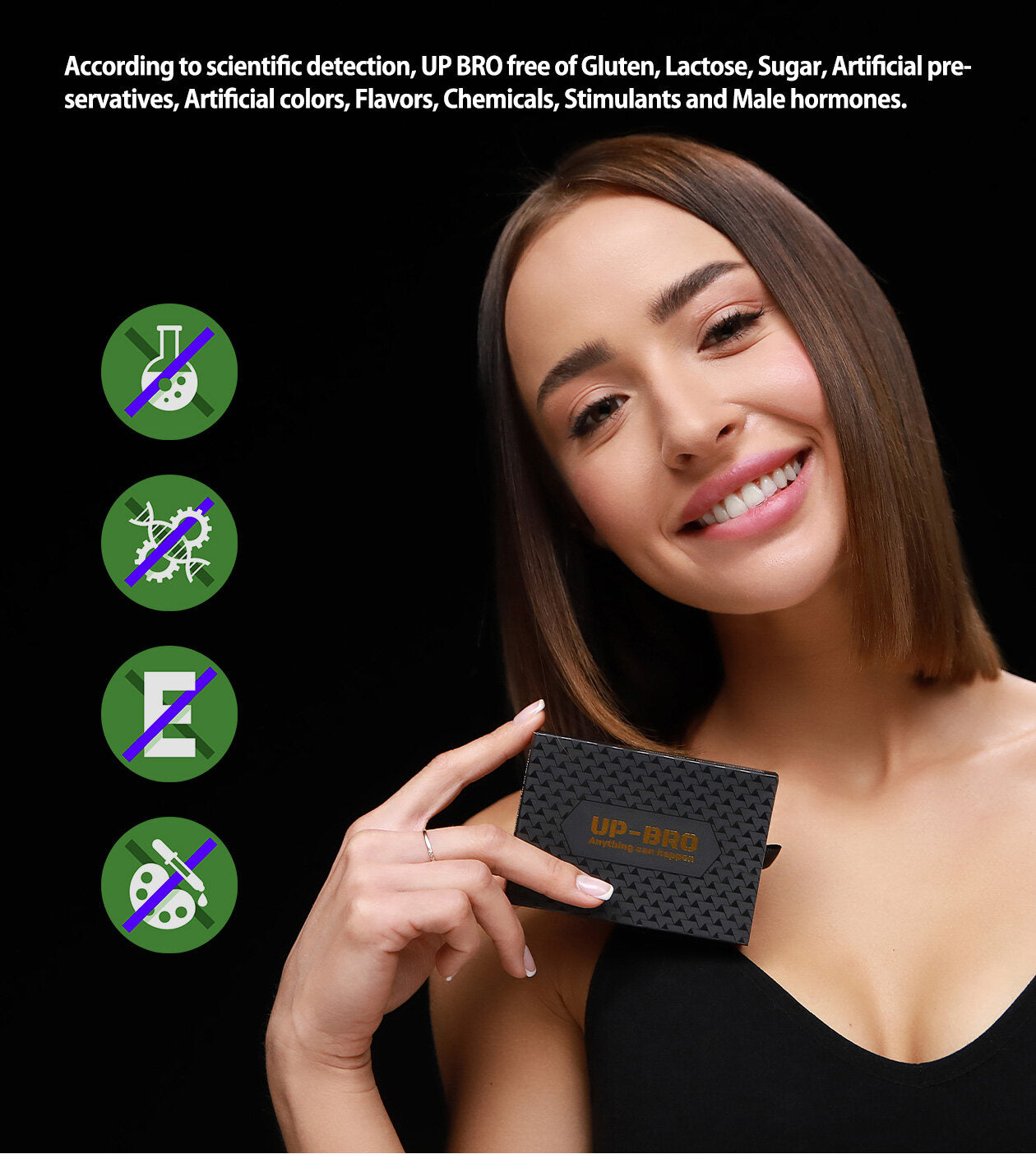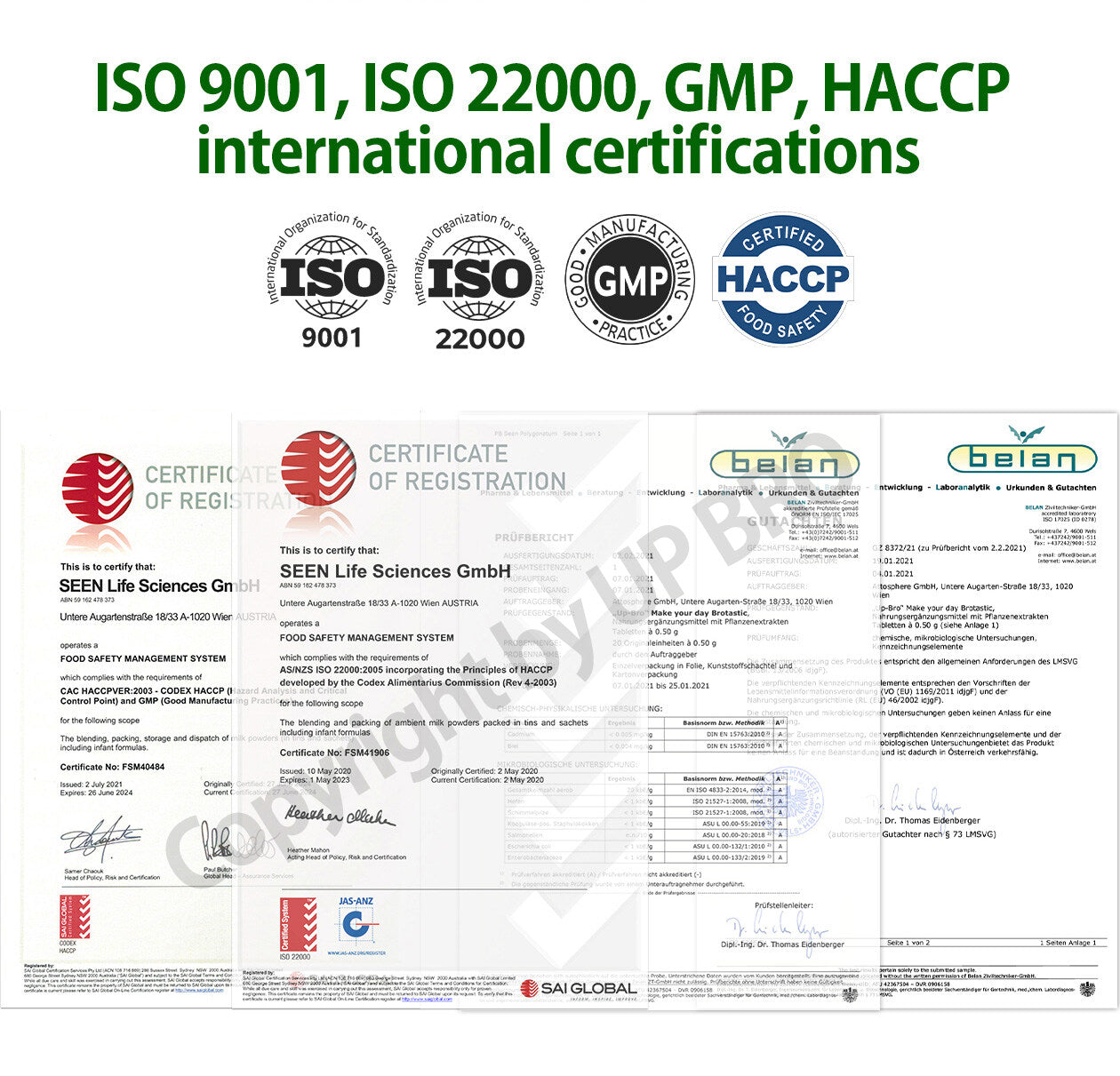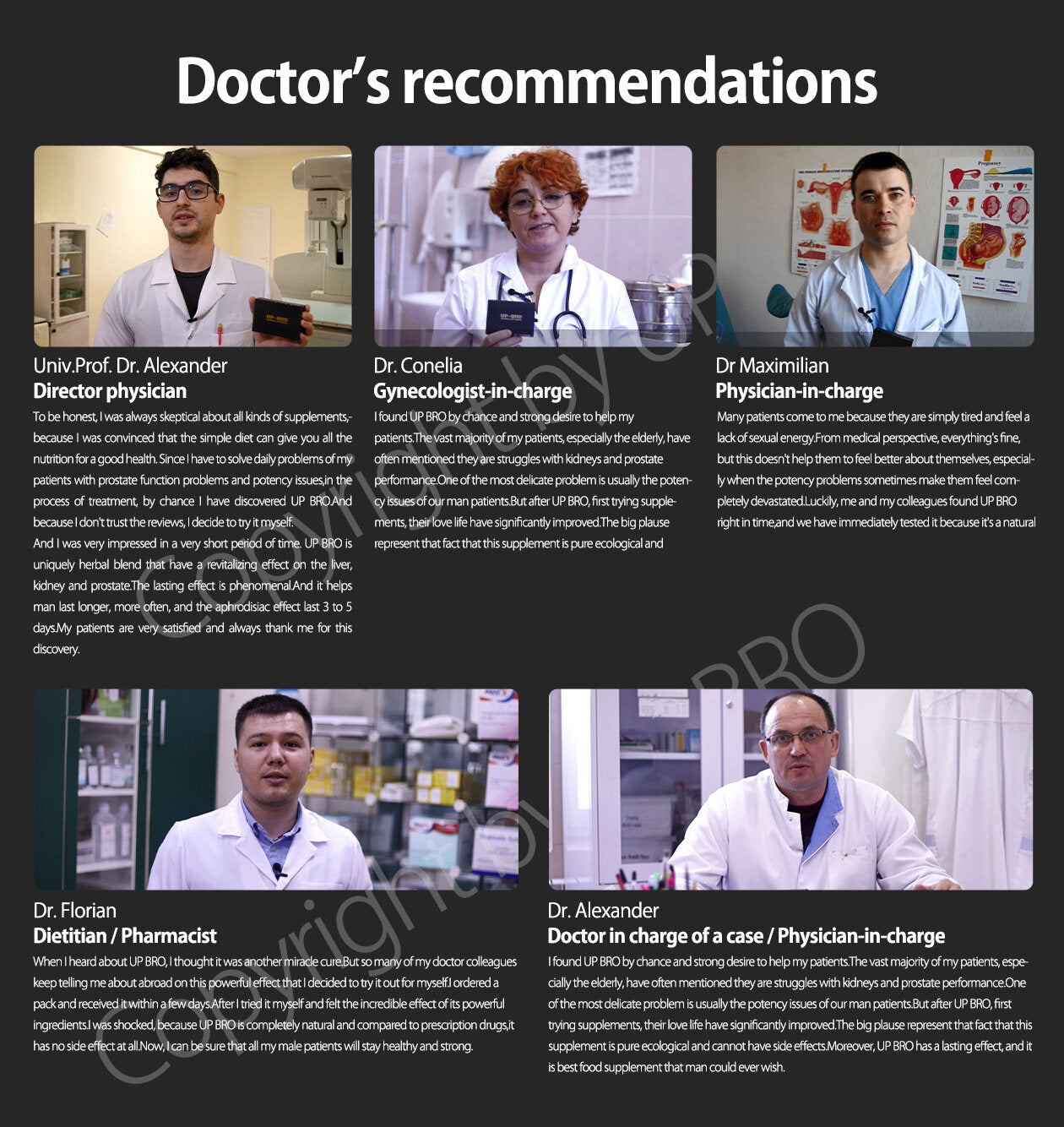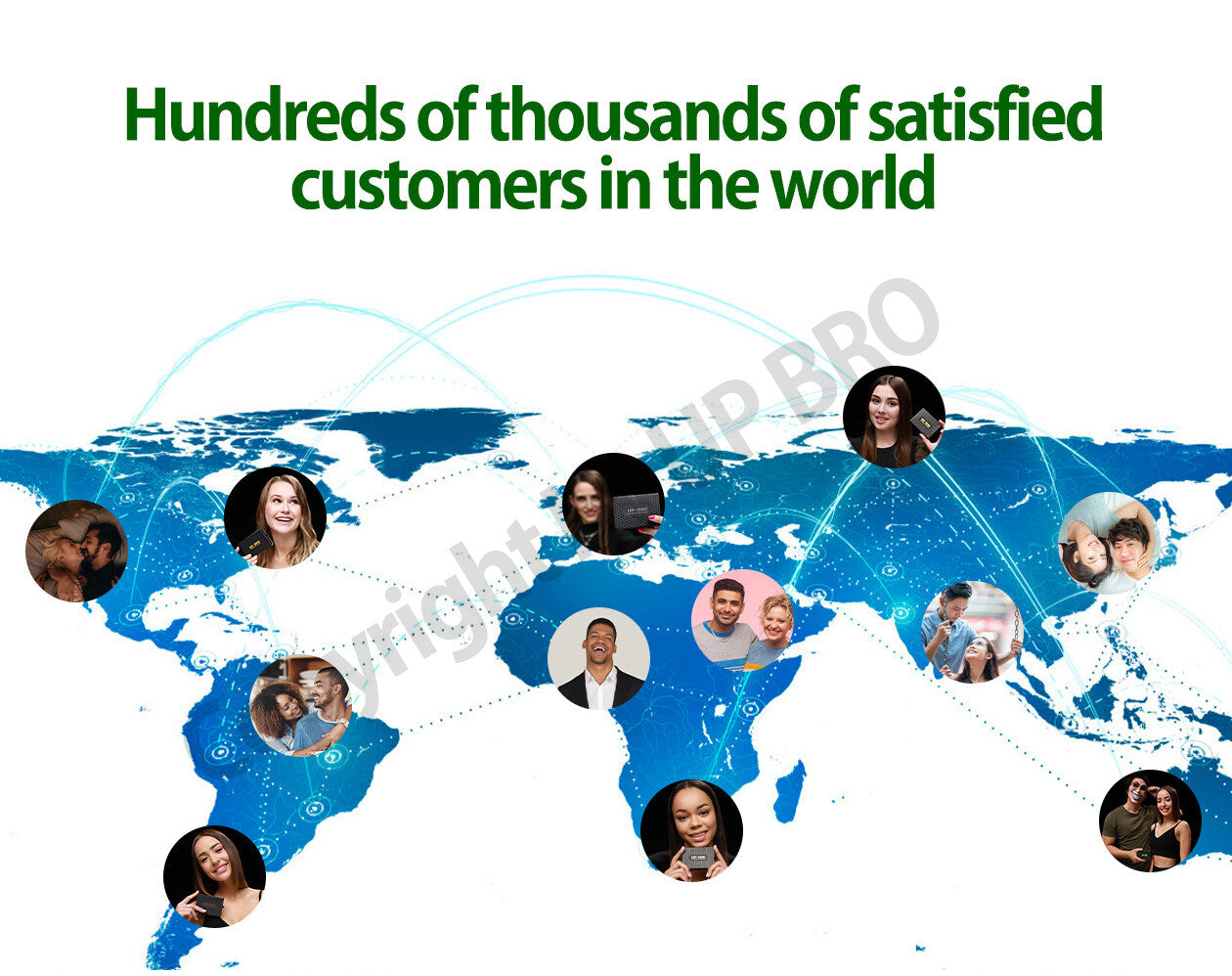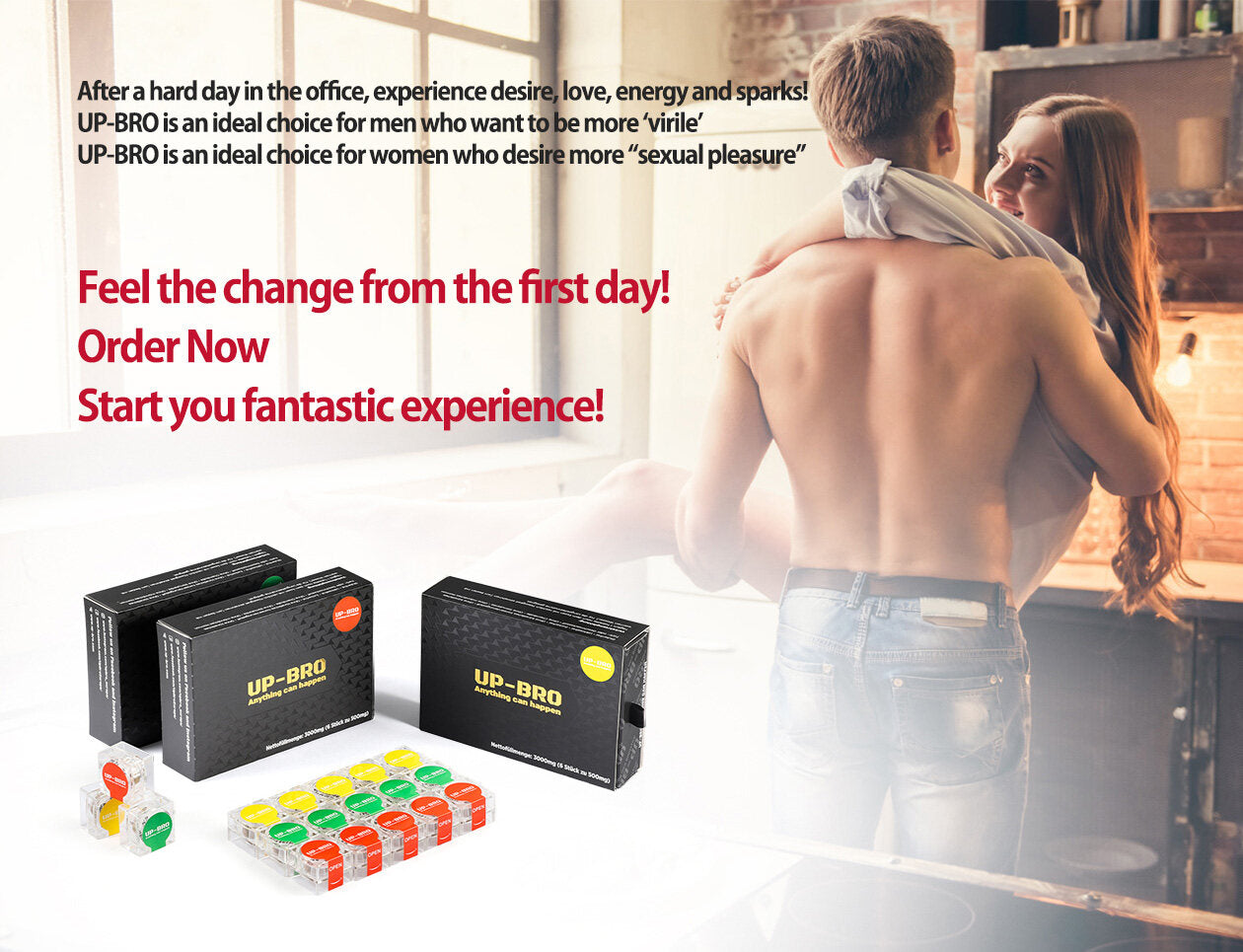 Advantage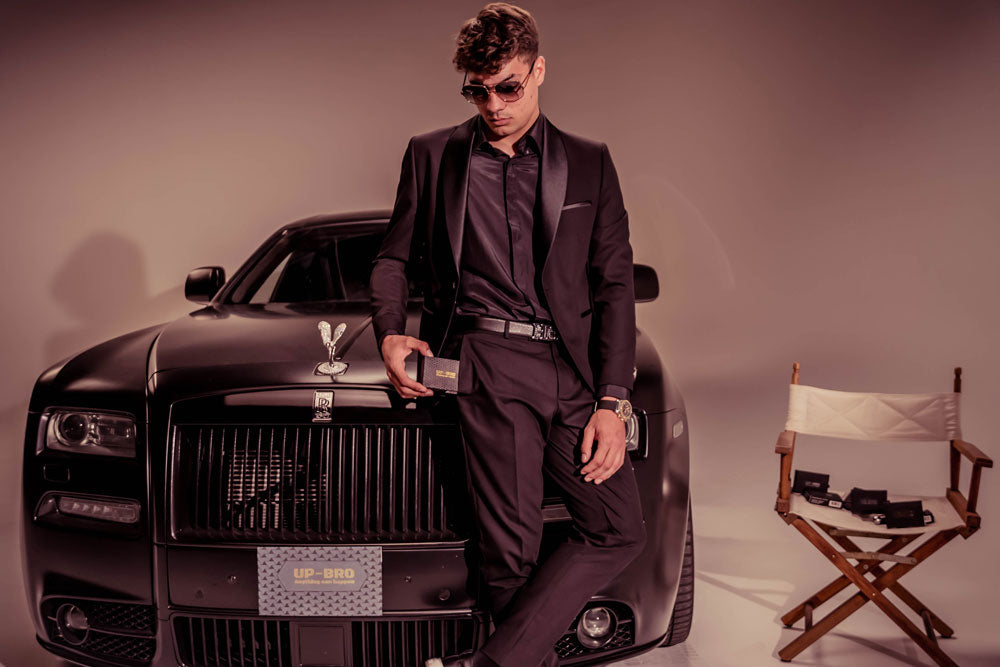 ---
UP-BRO is the first nutritional supplement for kidneys in the world. Its formula was found in the Medieval Europe based on natural medicine, and analyzed by the most advanced laboratory in Austria.
UP-BRO has been recognized by German pharmaceutical central(PZN: 17309492, PZN: 17309463), undergone marketability test in BELAN laboratory and recommended for clinical use by Praxis am Stubenringvva, a famous medical institution in Europe.
It is amazing that UP-BRO will not only bring you passion, delight, and sexual stimulation, but also refresh your body and regulate your physical conditions for balanced and significantly enhanced vital energy.
Clinical data revealed, UP-BRO has a positive effect on regulating and improving erectile dysfunction (ED), and low back pain, insomnia (sleepless), forgetfulness, dizziness, tinnitus, impotence, premature ejaculation, frigidity, old age frigidity, spermatorrhea, oligospermia, prostatic hyperplasia, frequent urination, urgent urination, incomplete bladder emptying due to renal malnutrition, and also a positive effect on hair care, hair growth, dysmenorrhea, female ovary.
Long-term use of UP-BRO will significantly improve your physical conditions. Eg: morning erection back, more energy, longer and more passionate sexual intercourse, hair quality improvement, more powerful wais, dysmenorrhea alleviation for female, enhanced ovarian function, and improved vision etc.
UP-BRO is free of Gluten, Lactose, Sugar, Artificial Preservatives, Artificial Colors, Flavors, Chemicals, Stimulants and Male Hormones.
UP-BRO, 100% NATURAL PLANT INGREDIENTS!!! MORE SAFE!!!
CUSTOMER REVIEWS